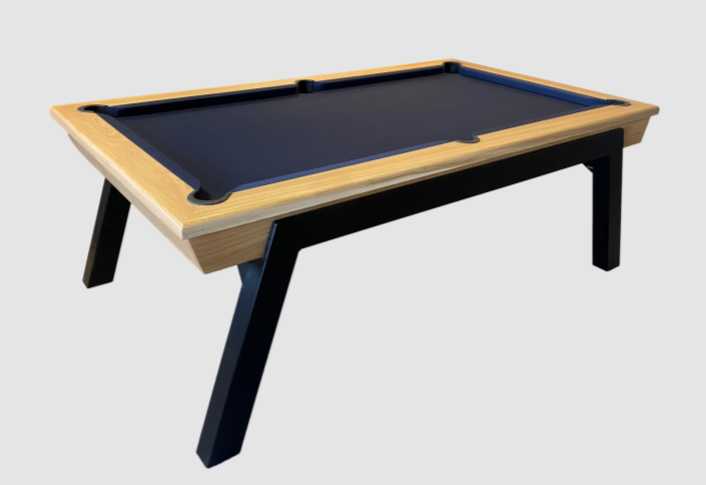 The Scipion Standard 2m10 American billiard table is the latest addition to our range of billiard tables. A standard-size billiard table with an elegant design, black steel legs and an oak top. One look is enough to succumb to its charm.
It combines the finest materials: solid oak and black steel.
The Standard 2m10 is a 100% French design that will revive your emotions of yesteryear.