 
Compact french billiard : the Auguste
The French billiards Auguste is an elegant billiards and seductive by its compact size and retro style. One look is enough to succumb to its charm.

It combines noble materials: oak and brushed aluminum.

The 100% French design revives your emotions of yesteryear.


the technical specifications
An unprecedented compact size
With its unprecedented size, mirroring the shape of Stella foosball tables, this pool table allows you to save space without compromising on game quality.
Noble and durable materials
Designed and manufactured in our workshops in Tourcoing, Hauts-de-France, our pool tables combine quality materials: oak and brushed aluminum.
Easy assembly
Already assembled in our workshops, you just need to attach the legs of your pool table using the screws provided in your package.
Ready to play, fully equipped
Your Auguste pool table comes fully equipped for multiplied enjoyment. It includes an Aramith ball set with 2 red balls and 1 white ball, 2 cues of 122 cm and 2 cues of 145 cm, as well as a set of 2 chalks.
The Stella pool table options
Indulge in the Ping-Pong + Desk option
Transform your pool table into a desk.
Transform your pool table into an elegant and spacious desk with a real oak veneer top and an MDF core for added durability, measuring 95 x 163 cm and 15 mm thick.
And into a Ping-Pong table
We've designed a brushed aluminum Ping-Pong net to make indoor Ping-Pong games even more unique. The Auguste pool table will be delivered with an oak tabletop measuring 95 x 163 cm, a branded 'Stella' brushed aluminum net with installation system, 2 Cornilleau Ping Pong paddles, and a set of 3 Cornilleau Ping Pong balls.
Indulge in the Stella Floor Cue Rack option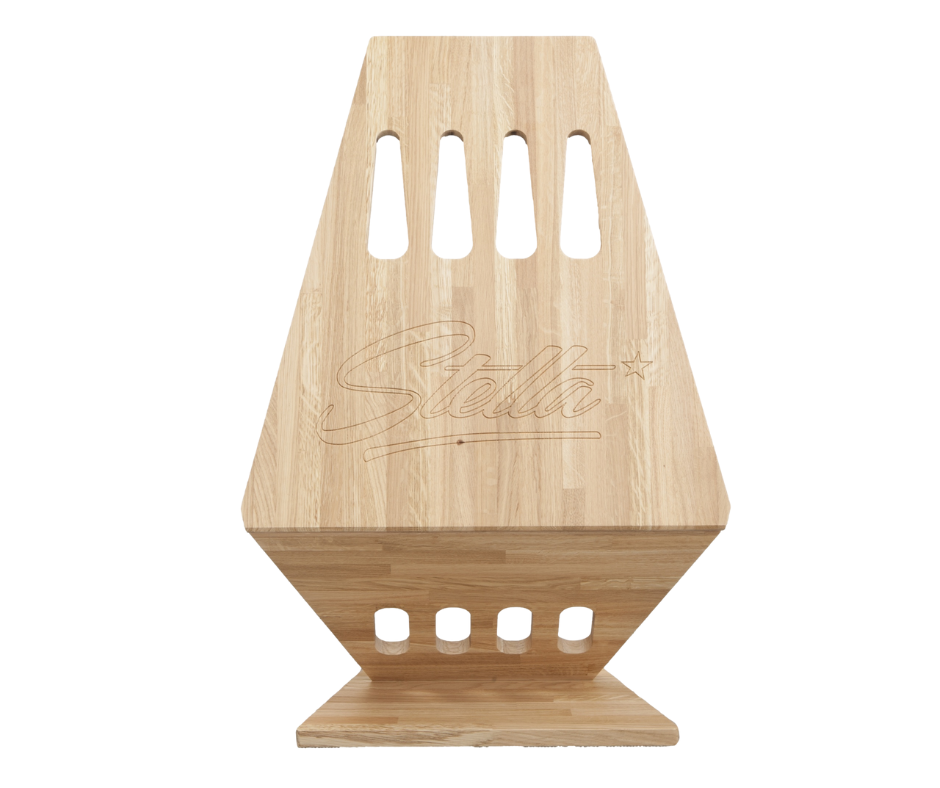 Stella Floor Cue Rack option
We've designed an elegant solid oak floor cue rack with a provision for the game triangle, capable of holding 4 pool cues.
livraison sous 4 semaines