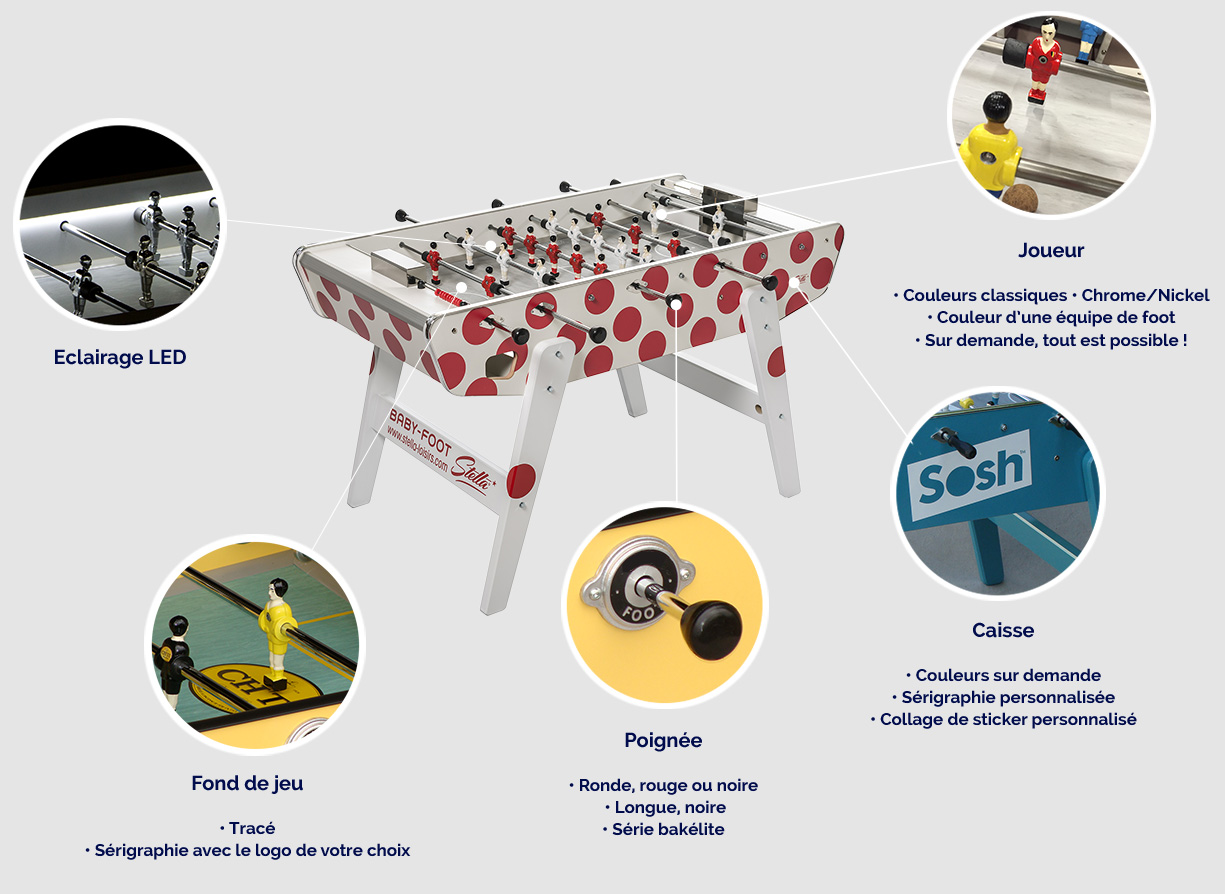 CUSTIMISATION
Thanks to our flexible workshop and the on demand production, Stella can design a foosball table with your colors. Thanks to our wide range of choice of personalization, you can have a unique foosball table. If you only play with the colors of your favorite team, this is the perfect product for you!
You are a company...a foosall table conveys the values of conviviality, teamwork and fun. It is also the perfect original support of communication to advertise your customers. YOu can imagine a foosball table with the colors and the logo of your company, association or club.
With Stella foosball table, everything is possible in reasonable prices and in a short period.
Players:

 Players with the colors of your team, of your company or chromed. On demand, we will evaluate the feasibility of your project and could even give you some tips and idea!
Game mat

: Change the color, grey, green or black, draw the soccer field pattern or silkscreen print your logo, everything is possible to give life to your foosball table.
Casing: 

Desire a unique and original creation? Personalizing the casing of your fossball table will offer to you an extra visbility and could be the symbol of your vision and company.