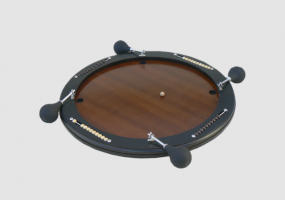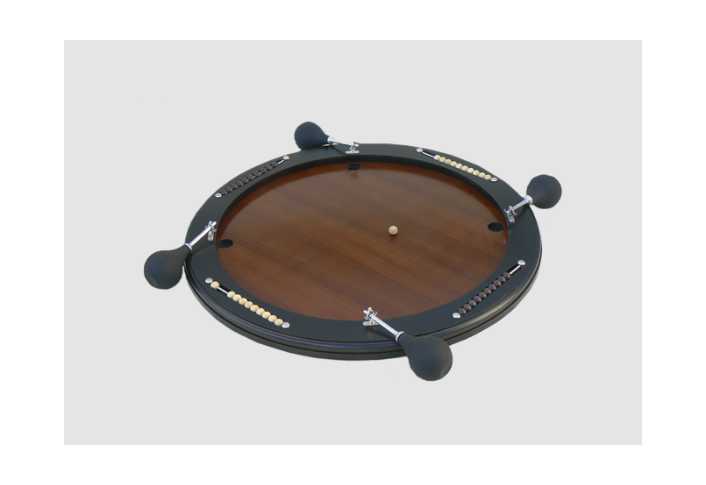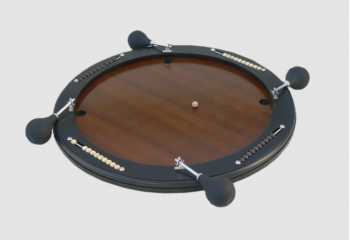  
Billiards Nicolas Luxury 4 players
A little history:
The Billiards with Bellows Nicolas is invented in 1895 by Mr. Nicolas.
Since then, this game has been growing in France but is still unknown abroad. This is a
game of skill
that is suitable for all
ages. It is the game that
brings the
family
around the table to exchange and have
fun together. A unique moment to share!
- Mahogany, handmade varnish
- Swivel in aluminium
- Puffer in natural rubber
- Ext Diameter: 82 cm
- Int Diameter: 65 cm
- Weight: 8.5kg
- Pack Dimensions : 86 x 84 x 10 cm
- Game rules included
- Delivered with: 4 puffers with nozzles, 4 swivels, 3 cork balls, 2 plastic taps