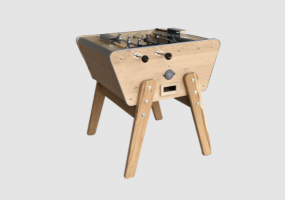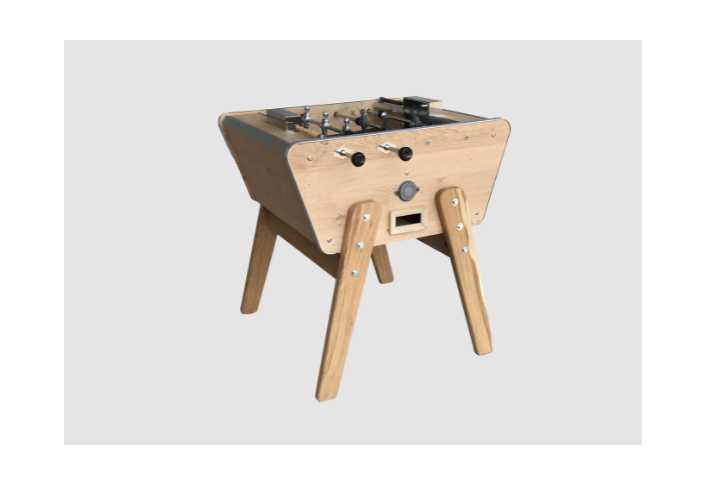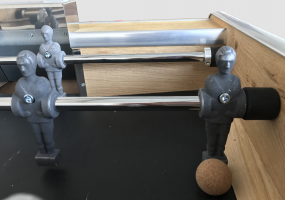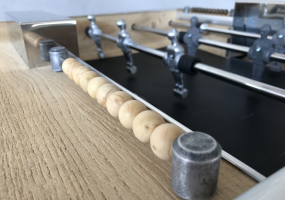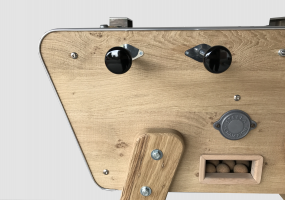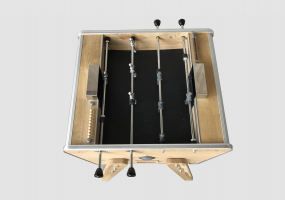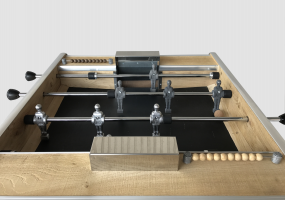  
Foosball Stella Toi&Moi Nature
Do you love Stella's 1-on-1 Toi&Moi foosball? And there is this wooden table football so sublime, but so big... If only a mixture of the two was possible! It exists, it is the: foosball You&Moi Nature 2 players!
- Feet 100% oak
- Bakelite handles
- Players Nature and aged screwed on the bar
- Oak veneer box
- Soft rubber shock absorbers
A sturdy miniature football table made of 100% oak
Small and sturdy go hand in hand with Stella's Nature You & Me. For all those who dream of bringing the authentic Champion Nature into their home to add a touch of charm to their interior: its little brother and its 1 metre length will delight you! The case is made of oak veneer and sits nicely on 4 hand-cut legs made of fine oak. Experienced foosball players will love it: Bakelite handles finish off the solid telescopic bars of the table. The wooden ball outlet has been meticulously handcrafted. In the workshop, we decided to put wooden counters: one dark boxwood and the other lighter. It is the chrome and the nickel which allow to distinguish the two teams. In the heart of your living room or in the waiting area of your company premises, the small wooden table football Stella will make... sensation!
The sensations of the game amplified on a small table football
Sensations you say? As a football and table football fan, you know the adrenaline of the game! The softness of the wood hides a dynamic and fast game. If its small size is ideal to introduce the game Stella to your children. A smaller field surface will be a different challenge for the connoisseurs of table football. The accumulation of goals, the fluidity and the speed of the game will bring back the atmosphere and the emotions of the past. Send the ball to the sides on purpose to help you with the slanting stripes and don't forget...to abuse the heads!
Height: 93 cm
Length: 100 cm
Width : 90 cm
Weight: 55 kg
Materials of Stella Toi&Moi Nature:
Play mat: Gerflex on rigid base
Material of the body:

100% oak covering

Material feet: 100% oak
Material cages: Stainless steel
Material players: Natural and aged
Material of bars : Steel
Type of bars : telescopic
Bars diameter : 15 mm
Packing information :
Package size : 115 x 110 x 65cm
Playing surface size : 54 x 73cm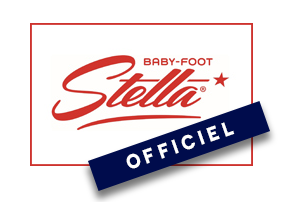 Stella's little extras :
Balls : Delivered with 3 cork balls
Assembly : Only the feet to screw
Warranty : 2 Generations = 50 years
Color : Oak
2 generations* : Case and legs = 50 years; Bars and mechanical parts: 2 years*



WITH YOUR TOI&MOI NATURE TABLE FOOTBALL

Delivered with 3 cork balls
Only the legs to be screwed on
2 generations *

customization on estimate
POSSIBLE OPTIONS
DELIVERY OF YOUR BABY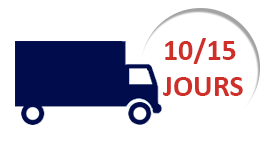 Delivery within 10 to 15 days
Adjustments and verifications in our workshop by our experts
Easy assembly: only the legs need to be fixed
15 days to change your mind - After sales service available!
Delivery only on the ground floor
Contact us for a delivery with handling
Reinforced side protection on the top and sides of your package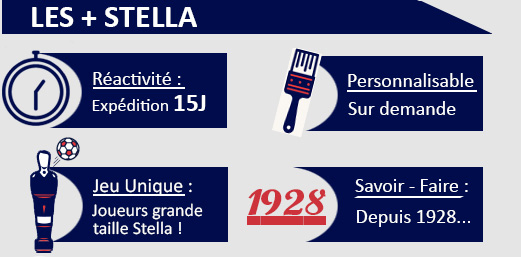 livraison sous 4 semaines