Foosball's history
Table football, also known as "football de table", is an entertainment game created in France at the beginning of the 20th century. Since its birth, it has become a widespread activity throughout the world and, in some regions, is considered a sport in its own right.
Foosball's origin
Table football originated from football and is also known as soccer in North America. The idea of playing football on a table was inspired by British soldiers who created a similar game during the First World War using bottle caps and matchboxes.
Invention of table football in France
The creation of table football is attributed to French engineer Lucien Rosengart, the founder of the René Pierre toy and game company, who designed the first model in 1921. The game quickly gained popularity, especially in France where numerous competitions have been organised since the 1930s.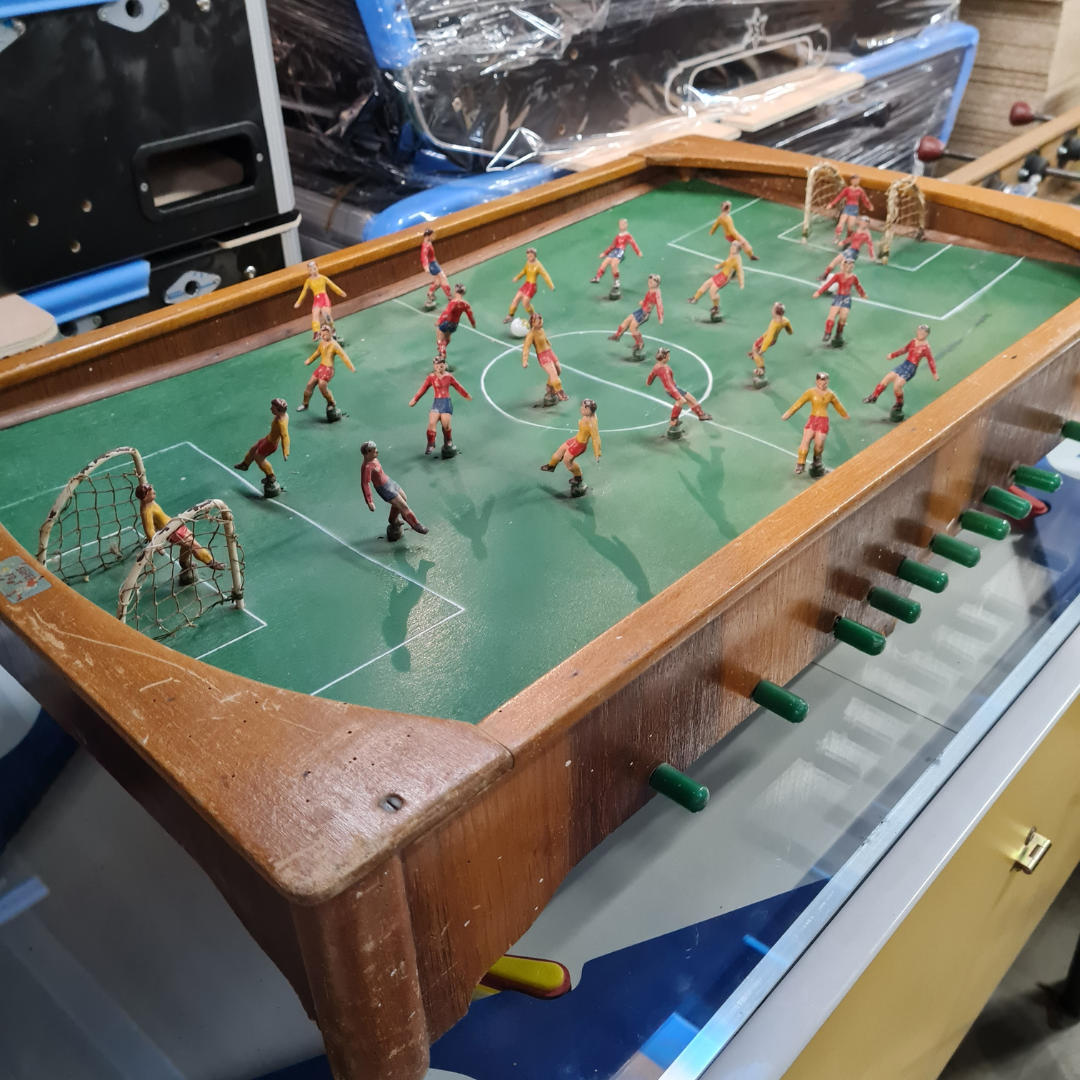 An unlikely anecdote about table football 
An interesting anecdote about the history of table football is related to the Second World War. During the German occupation of France, cafés and bars were often used as meeting places for French resistance fighters. To avoid attracting the attention of the Gestapo, the resistance fighters used foosball tables to communicate secretly with each other.
Foosball players used pre-arranged signals to indicate the arrival of new resistance members, to warn of impending attacks, or to signal the arrival of the Allies. Cafés and bars that had table football became important places for the resistance, and table football players played an important role in the fight against the German occupation.
This story shows how a simple table game can have an important impact in difficult historical situations, and how people found ingenious ways to use table football to communicate in secret.
The success of table football around the world 
Over the decades, table football has become a common activity in many countries, particularly in Europe and North America. The game has also evolved with innovations such as players of different materials, stronger tables and better designed balls.
As well as being a fun pastime, table football is recognised as a competitive sport in its own right. Many countries have organized national and international tournaments, where players have competed individually or in teams.
Foosball has also become a cultural icon, appearing in films, television programmes and even advertisements.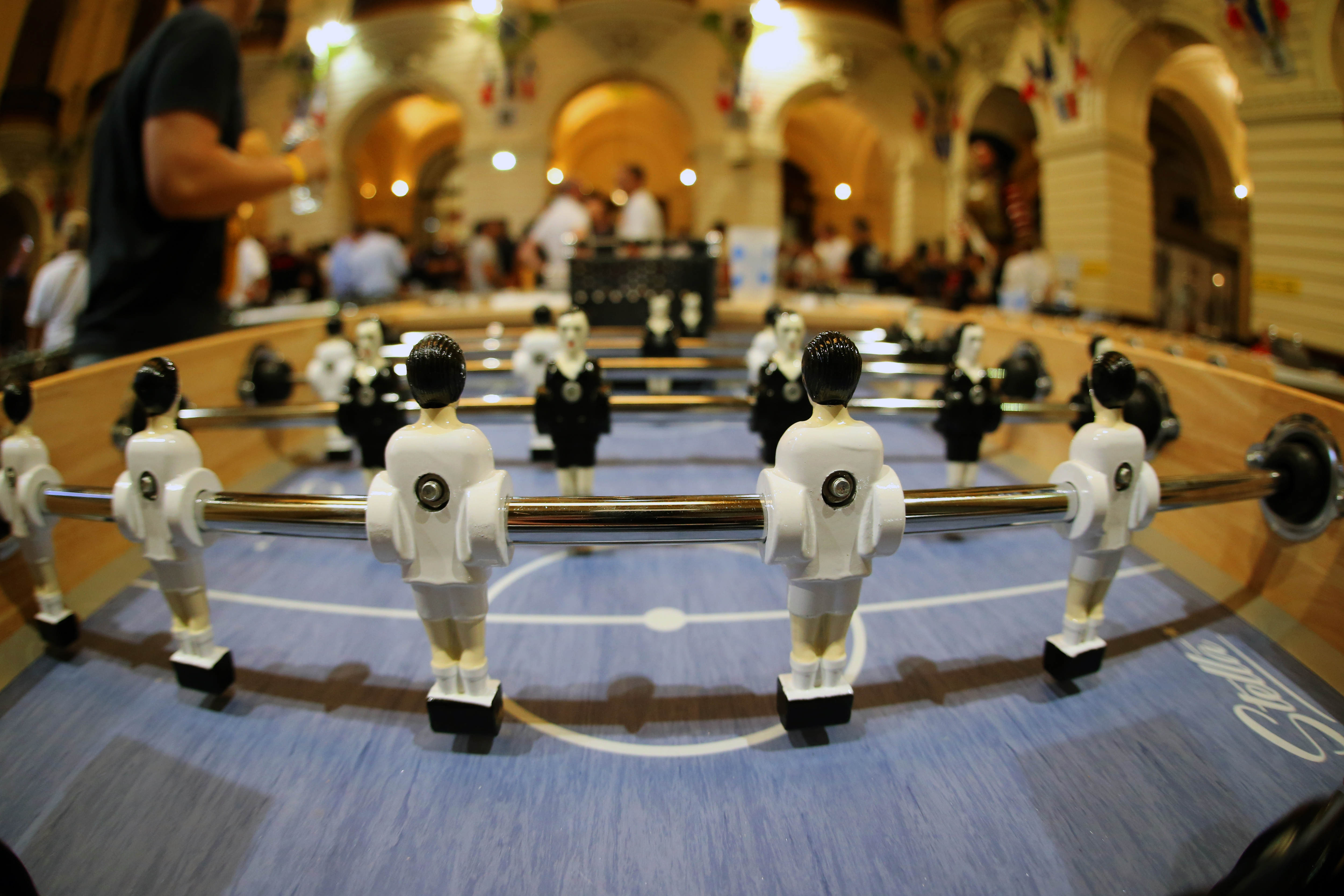 In France, table football is associated with cafés and bars where customers can have a drink and play a simple game. Especially from the 1950s onwards, Stella made its mark in the north of France, becoming THE reference for table football.
Today, table football remains a popular game worldwide, with thousands of tables sold each year. It is enjoyed by players of all ages and is often used as a leisure activity for social events and parties. It is constantly evolving, from electronic coin-operated machines to two-person foosball tables... Foosball has a bright future ahead of it.
Table football has also become a collector's item for many enthusiasts, who are looking for rare and old models for their collection.
In short, table football is a game with an exciting history and a worldwide reputation. Whether you want to play for fun or let your competitive spirit take over, foosball offers a unique playing experience.