Stella at Viving-Immotissimo, the real estate fair
The Viving-Immotissimo show is an annual event that takes place in Lille and highlights the latest trends in the real estate market. It is an annual event dedicated to the world of home, decoration and interior and exterior design. This year, Stella was present at viving-immotissimo, the fusion of real estate and interior and exterior design projects with novelties that suit any type of space.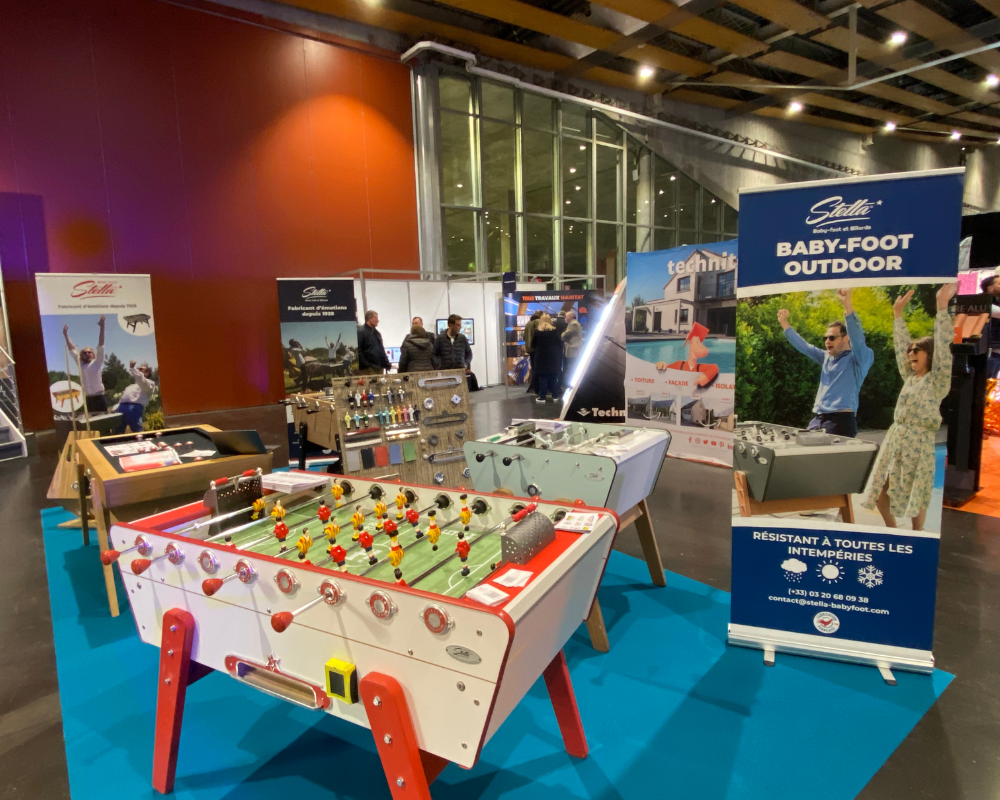 Discover the Viving-Immotissimo show
 It is an opportunity for visitors to discover new real estate projects, get advice on buying or selling property, as well as meet professionals in the sector. But it is also an opportunity for visitors to come and see the latest trends in decoration, furniture, accessories and building materials
Many exhibitors at a real estate show
Exhibitors at the show included interior design professionals, architects, craftsmen and furniture manufacturers, but also real estate developers, real estate agents, notaries, banks and insurers. To enliven the show, visitors also had the opportunity to attend conferences and workshops around this field.
The surprise: Stella's presence at Viving-Immotissimo
It is not common to see foosball tables at real estate shows. Today, foosball and billiards companies tend to make a place for themselves in these shows to present their products and especially their novelties. 
For Stella, foosball is a decorative object, she favors the aesthetics of these models by offering a 100% customization that adapts to the interior as well as the exterior with her Outdoor range. 
To project itself, it has even designed a 3D configurator to imagine the model adapted to the furniture of its customers. 
The presence of a gaming company will also attract a younger and more dynamic public. It also allows for a relaxing space to spend a convivial and relaxed moment. 
A member of the Stella team, Mr. Leuleu was interviewed on the stand, the relaxation area at the show. You can find the article "Au salon Viving-Immotissimo, la star de l'habitat, c'est Stella" on la voix du Nord, a very nice article written by Frédérick Lecluyse.