Exceptional foosball with the Stella Champion Collector in Aluminium
In 2016, France will live at the rhythm of the passion of the football. 2016 will also be a special year for Stella which unveils a model Millésimé which will be limited to 100 copies numbered by a plate.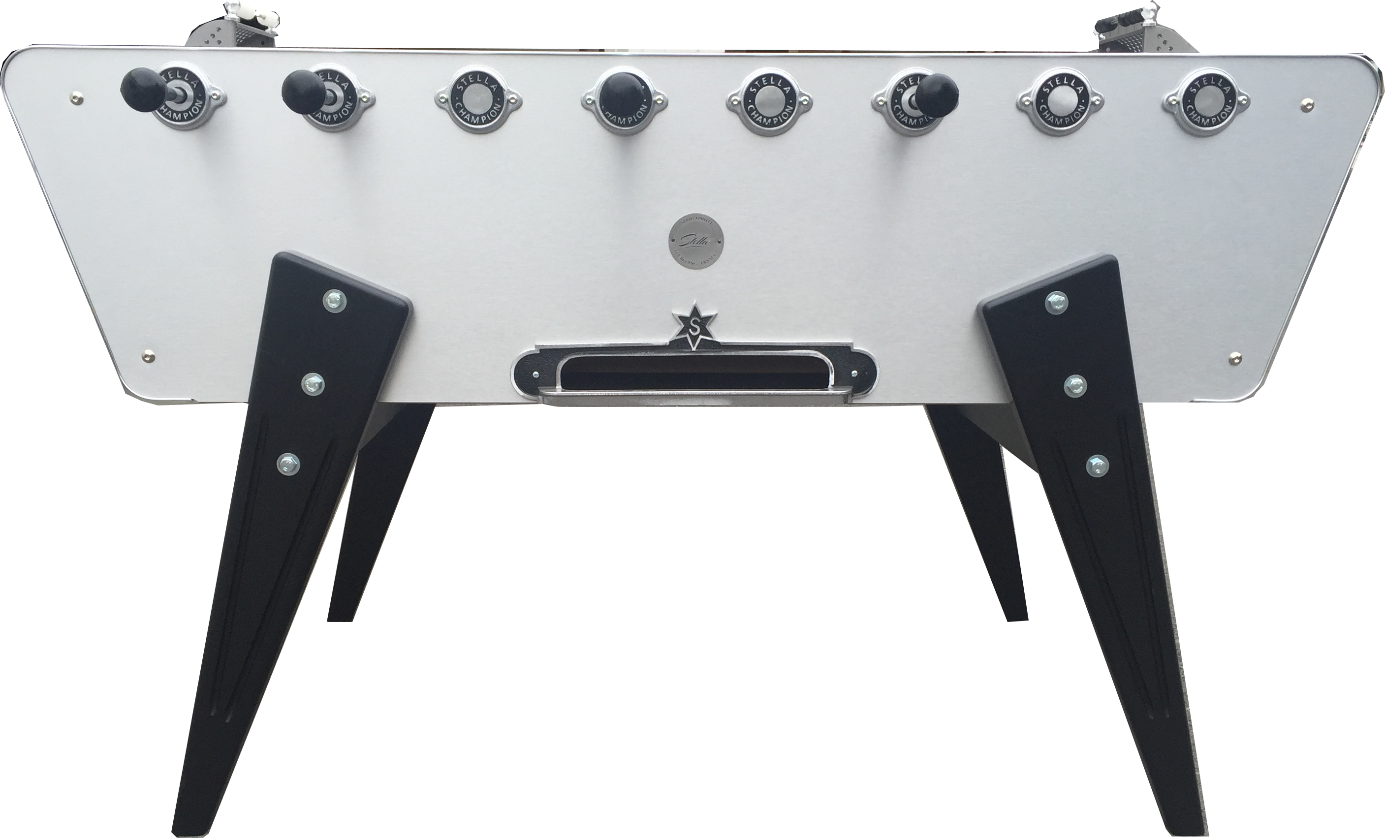 STELLA MILLESIME
The Champion Millésime 2016 is now back to its historical attributes: original feet from the 70's, bakelite handles and it is equipped, of course, with its famous ashtrays recalling the atmosphere of yesteryear. To complete its original design, it is adorned with more contemporary elements with its Chrome and Nickel players and LEDs (optional).
A true collector's item before its time, it will mark its generation!
The Champion Millésime numbered "001" has been unveiled in a setting that highlights all its attributes: the Palace Royal Monceau - Raffles. This 5-star hotel, inaugurated in 1928, has become a meeting place for artists, celebrities and intellectuals over the years. Transformed in 2008 by Philippe Starck into a luxury hotel of a new kind, between a Parisian salon and an artist's residence. This place full of history gathers all the values of the Champion Millésime 2016.
If you want to be part of the closed circle of owners of this exceptional model, go HERE!