Well-being at work encouraged by table soccer
Companies are increasingly offering games for their employees in order to prioritize well-being at work. 
These games can be foosball tables or billiards that are proudly displayed in the break room. This allows to share moments of conviviality around playful games. Moreover, in a world where screens are omnipresent, a game of table soccer is a breath of fresh air to disconnect from your electronic devices. Several positive effects have been noticed when activities and games are set up within companies or communities.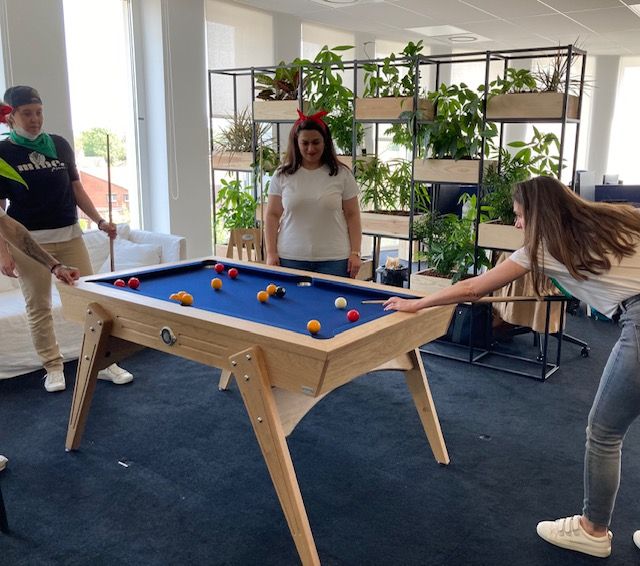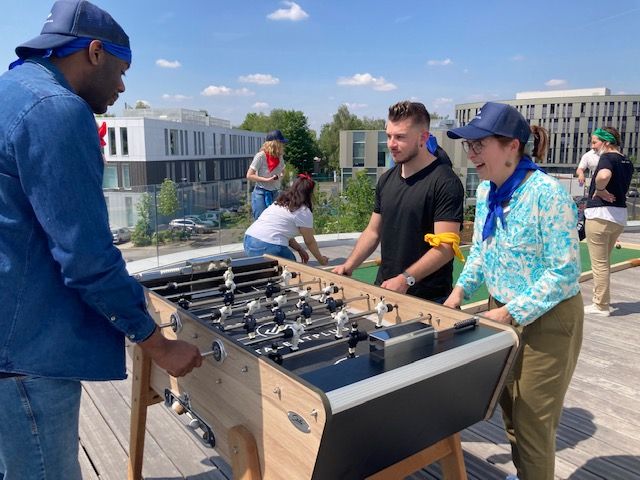 Increased involvement in work through play
First of all, there is an increase in the productivity and quality of work of employees in the long term. Playing also promotes motivation and involvement in their professional tasks. 
Encourage the creativity of the employees during the baby games
Team cohesion is strengthened through play. They can maintain links through collective activities. Group bonding and getting to know each other better, collaborative games. Billiards can be played as a team and table soccer can be played in pairs with our traditional models. There are even XXL models, giant foosball tables perfect for events or seminars. It is not always easy to coordinate, so a foosball table with teams of 4 people is a real challenge. This will reinforce the group's sense of belonging, whether professional or amateur. The emphasis is on fun. It will give joy and good mood, a small break in their daily professional life. 
A team united around the table soccer
All companies prefer close-knit teams to improve the atmosphere at work. It also allows you to make friends and build relationships. People who might not have talked to each other if they hadn't played a game together. At Stella, we saw this phenomenon in the Stella Foosball Tour, an event that brought together many companies from different backgrounds. Friendly and professional relationships were formed that day over a spirited competition. We won everything that day with the moments we shared.