Games to liven up your parties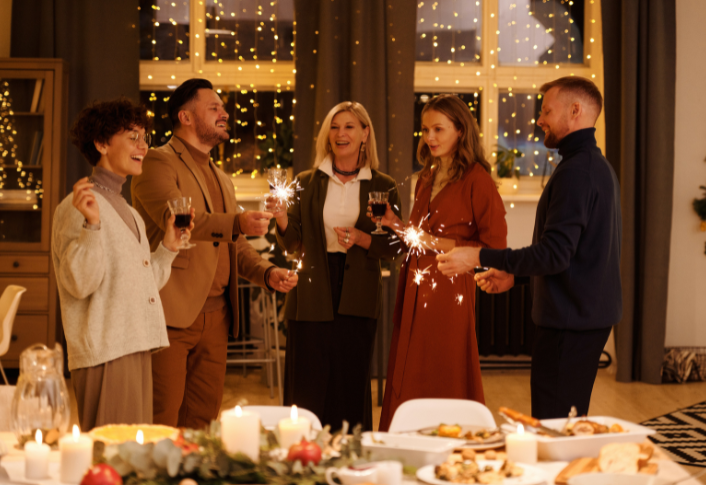 The year 2022 is coming to an end, the New Year's Eve is approaching fast. An evening that we celebrate with friends or family to make good resolutions for the coming year.

Our expectations are always high to have an unforgettable moment and to have a great atmosphere. Ideas cross our mind like organizing a theme party for this special event: a disco atmosphere with the 80's, a masked ball to create an enigmatic atmosphere or fun with guests dressed up.

However, when we are all together at this long awaited party, we are not going to look each other in the white of the eyes. So, how can you animate this famous evening to keep an unforgettable memory?
To create a friendly atmosphere, don't hesitate to propose games that will bring all your guests together. Indeed, we rarely know all the participants of an event. It is necessary to know how to break the ice quickly with animations, shows, demonstrations or games, all ideas are useful to be the king or the queen of the organization of a successful evening.
We all know the traditional games: musical chairs, board games, karaoke, blind test and many other games. Why not propose an activity that will take your guests out of their usual evening activities with real life-size wooden games: table soccer, ping pong and billiards for an evening.
The pool table ping pong table: a brilliant idea for your game nights
Billiards also allows you to spend an unforgettable moment with your friends. Whether it is with the French game, the mushrooms with the billiard golf or the American billiard. You can break the ice between your guests. It will not be difficult to reach out to people you don't know by playing a game together. An activity that will keep your friends busy and get your party started. Making new connections has never been easier with these team games. The Stella pool tables are the size of foosball tables, they don't take up much space and they are multi-functional with its table and ping pong options. A game of ping pong will help you burn off the calories of your evening. You can also improvise party games on the ping pong table. This game table will amaze your guests!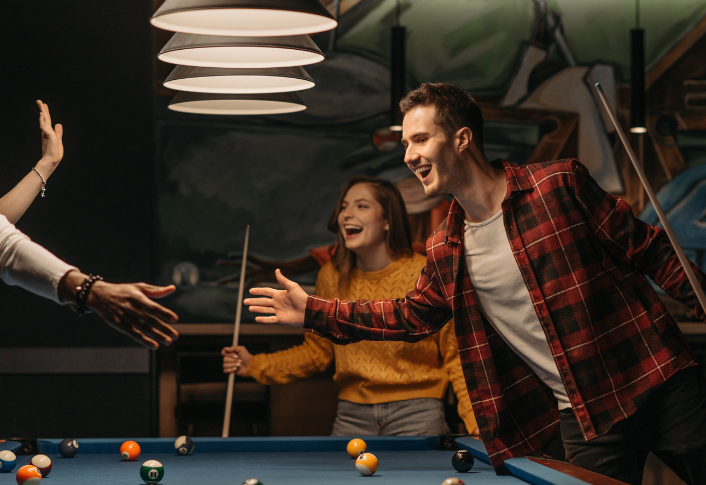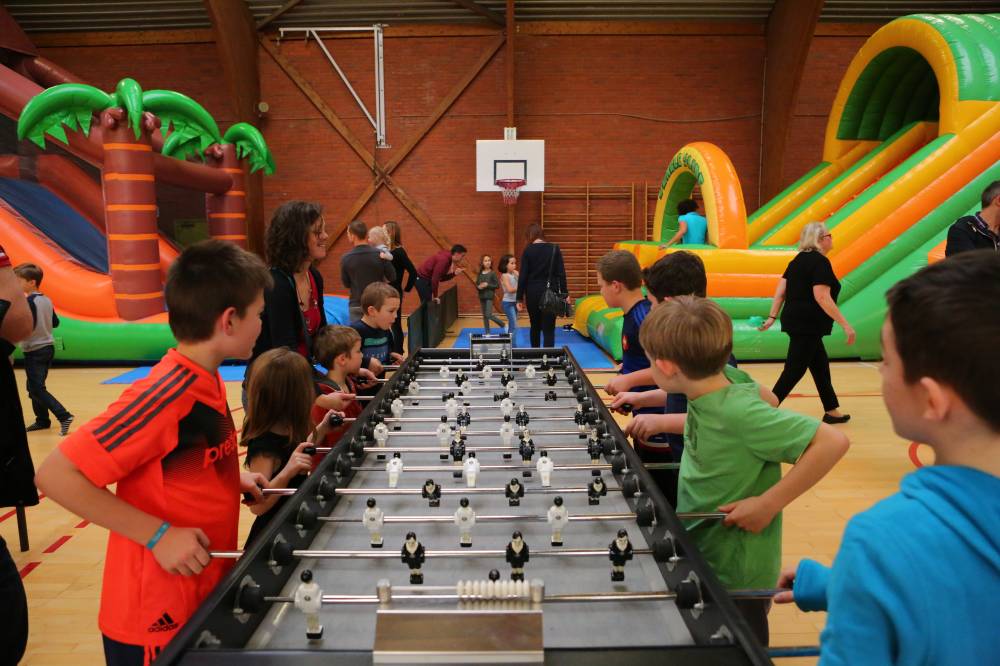 A game night with table soccer for all tastes
Perfect for a soccer-themed party, you'll welcome a foosball table into your space to give way to your childlike souls. If you want to seal couples and friendships, then we suggest the 1VS1 foosball table, which can be played in pairs for maximum fun. The 4 players model will create duos that will compete with each other, the good mood and the team spirit will be there. For a real experience, the XXL model is an 8 person table soccer. You won't find this table soccer often but your guests will remember the immensity of its field.
A rental system has been set up so you can enjoy these unique games without having to buy and store one.