Stella Foosball: An Unforgettable Passion - Rémy's Interview
Do you remember those childhood moments spent playing foosball ? For many of us, it was a game that evoked unique emotions and provided us with countless hours of enjoyment. Today, we've chosen to introduce you to the world of Stella foosball through an interview with Rémy, a true enthusiast of this game for the past 24 years. He shares his story, his passion, and immerses us in the specifics of a game that is simply unforgettable
Rémy, a foosball enthusiast
Rémy is the embodiment of foosball passion. He discovered this game in his childhood, and since then, he has never stopped playing. For him, foosball is more than just a game; it's a true passion that has been driving him for 24 years.
Childhood memories revolving around foosball
Foosball often evokes childhood memories, and for Rémy, it's no different. He remembers how he first encountered his first foosball table, and how that moment marked the beginning of his passion. Whether it was intense matches with his friends or at a local café, foosball has always been at the heart of his memorable moments.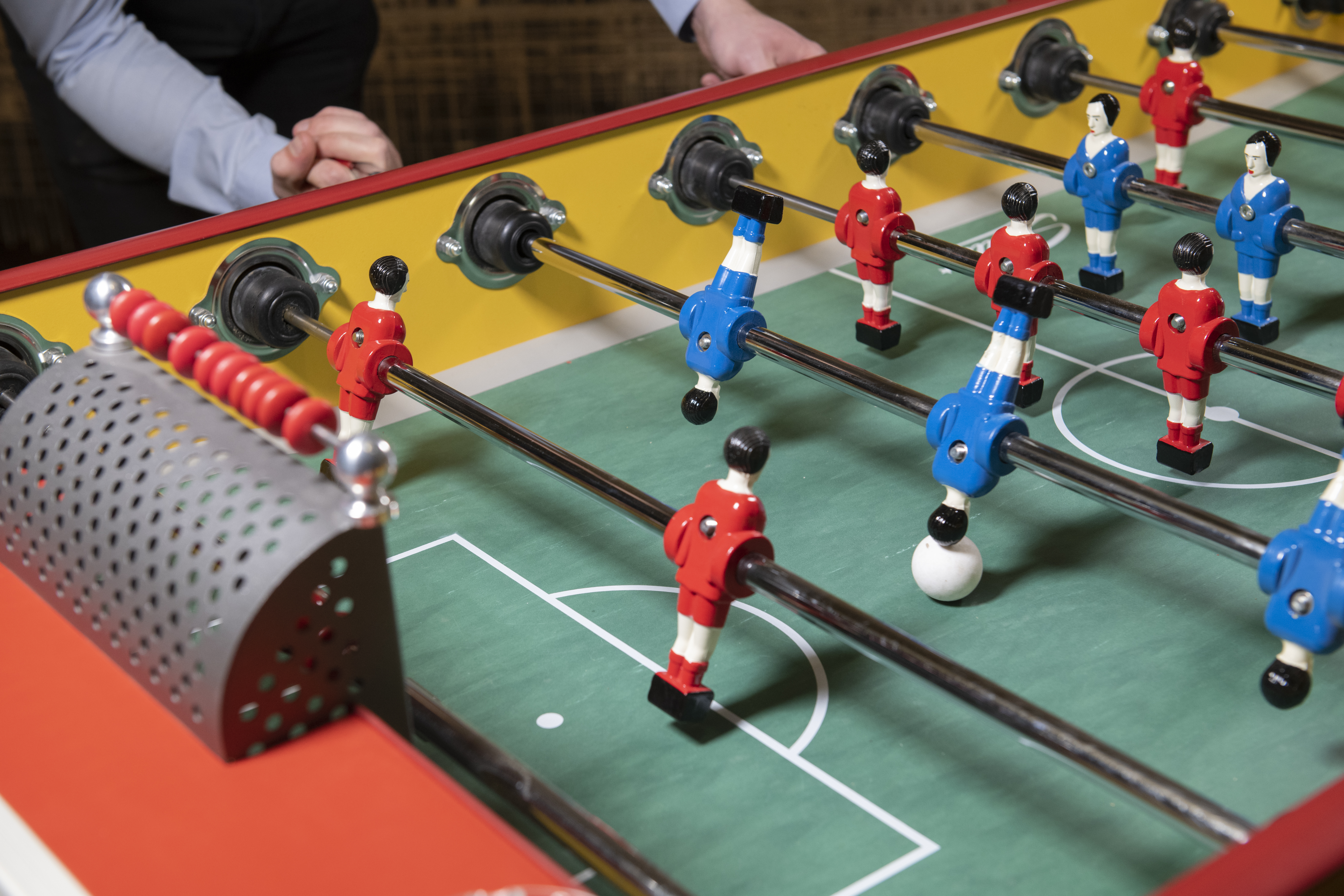 Stella Foosball : More Than Just a Game
Stella foosball is far more than just a game. It's an iconic brand that came into existence in 1928 and embodies the very essence of foosball. Its classic design, exceptional craftsmanship, and role in café culture have made it a game that has captivated players worldwide for generations.
One of the fascinating aspects of Stella foosball lies in its players, specially designed for a head-centric style of play. In the northern regions of France, where Stella has firmly established itself, there exists a longstanding tradition of foosball played primarily with the head. These players, taller than the average foosball figures and equipped with sturdy heads, enable precise and spectacular headers. This characteristic adds a unique dimension to Stella foosball; it has evolved beyond being just a game and become a distinct art form. It's a dance choreographed by the players' headbutts, accompanied by the gentle sound of the ball bouncing across the table.
This distinctive feature of Stella foosball makes every match even more captivating and calls for players to exhibit exceptional skill and precision. It's a unique experience where every jump shot can be game-changing and decisive.
Stella Foosball's Unique Feature: Jump Shots
Among the distinctive features of Stella foosball, jump shots stand out prominently. Jump shots, also known as 'spinning shots,' are a special technique in foosball that involves deliberately making the ball jump by striking it against the side walls of the table. This strategy can catch your opponent off guard by unexpectedly altering the ball's trajectory.
Picture this scenario: you're in the midst of a heated foosball match, and suddenly, with a skillful maneuver, you make the ball jump against the side wall on your side of the table. Your opponent, anticipating a regular path, is taken by surprise as the ball bounces and changes direction. This move allows you to glide across the entire table and introduce an aerial element into your gameplay.
However, it's essential to note that jump shots are technical moves that require practice and precision. They demand countless hours of training to be successfully mastered. Players who excel in the art of jump shots can add a unique dimension to their foosball skills, making foosball matches even more thrilling and unpredictable.
The Choice of the Yellow and Red Foosball Table and Stella's Historical Legacy
Why did Rémy choose a yellow and red foosball table in particular? For him, this color embodies the spirit of Stella foosball, reminding him of the warm and friendly nature of this game. However, this choice goes beyond mere aesthetics. It's rooted in Stella's own history.
In the northern regions of France, Stella foosball has become a true institution. Rémy fondly remembers his first café foosball table, proudly displaying these iconic colors. This historical Stella model has become legendary for its durability, exceptional playability, and the camaraderie it brought to countless gatherings of friends in Northern cafes.
For Rémy, choosing a yellow and red foosball table wasn't just a matter of visual preference; it was a tribute to the historical legacy that left its mark on an entire region. These colors have become a symbol of shared enjoyment, friendly competition, and the art of French-style foosball.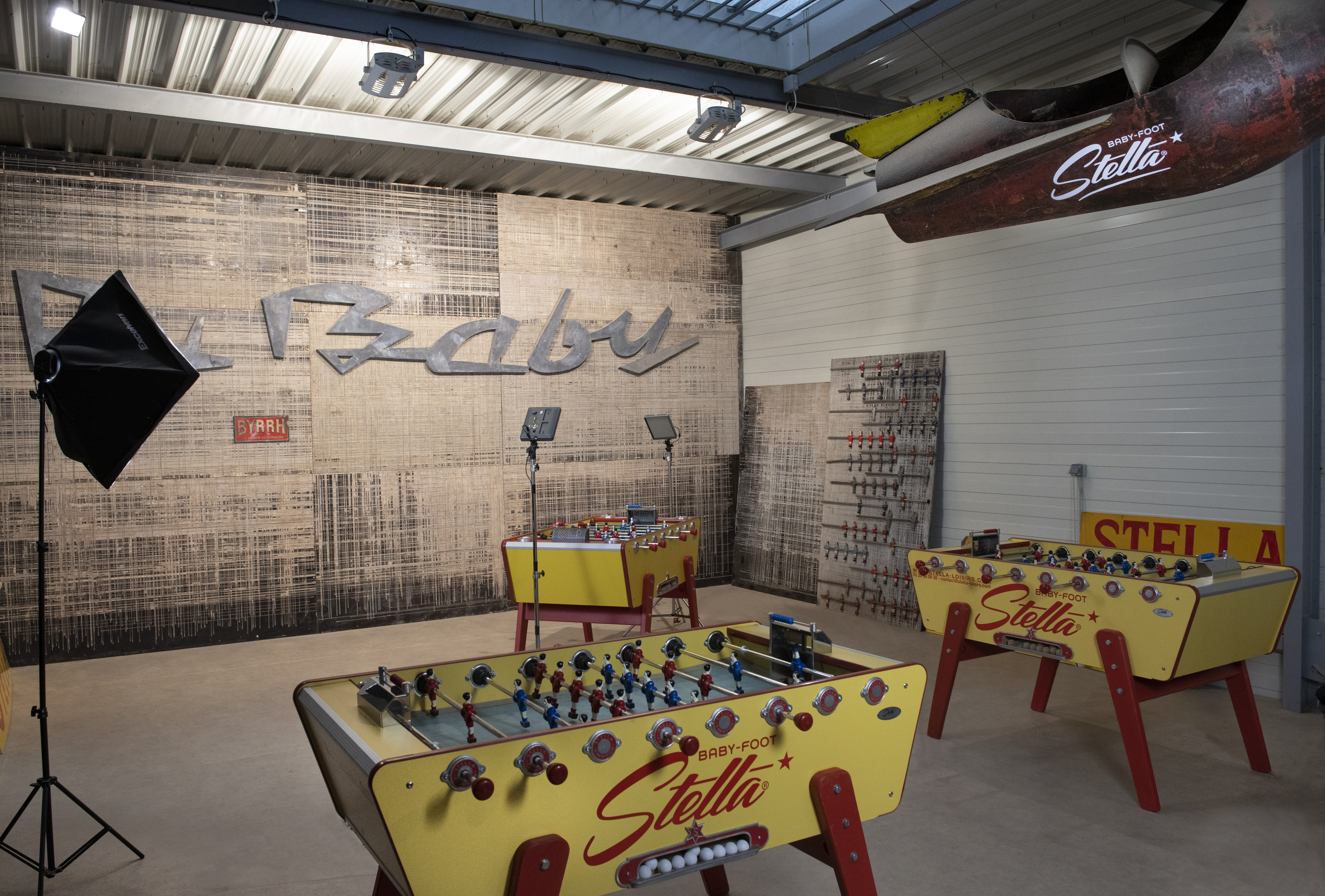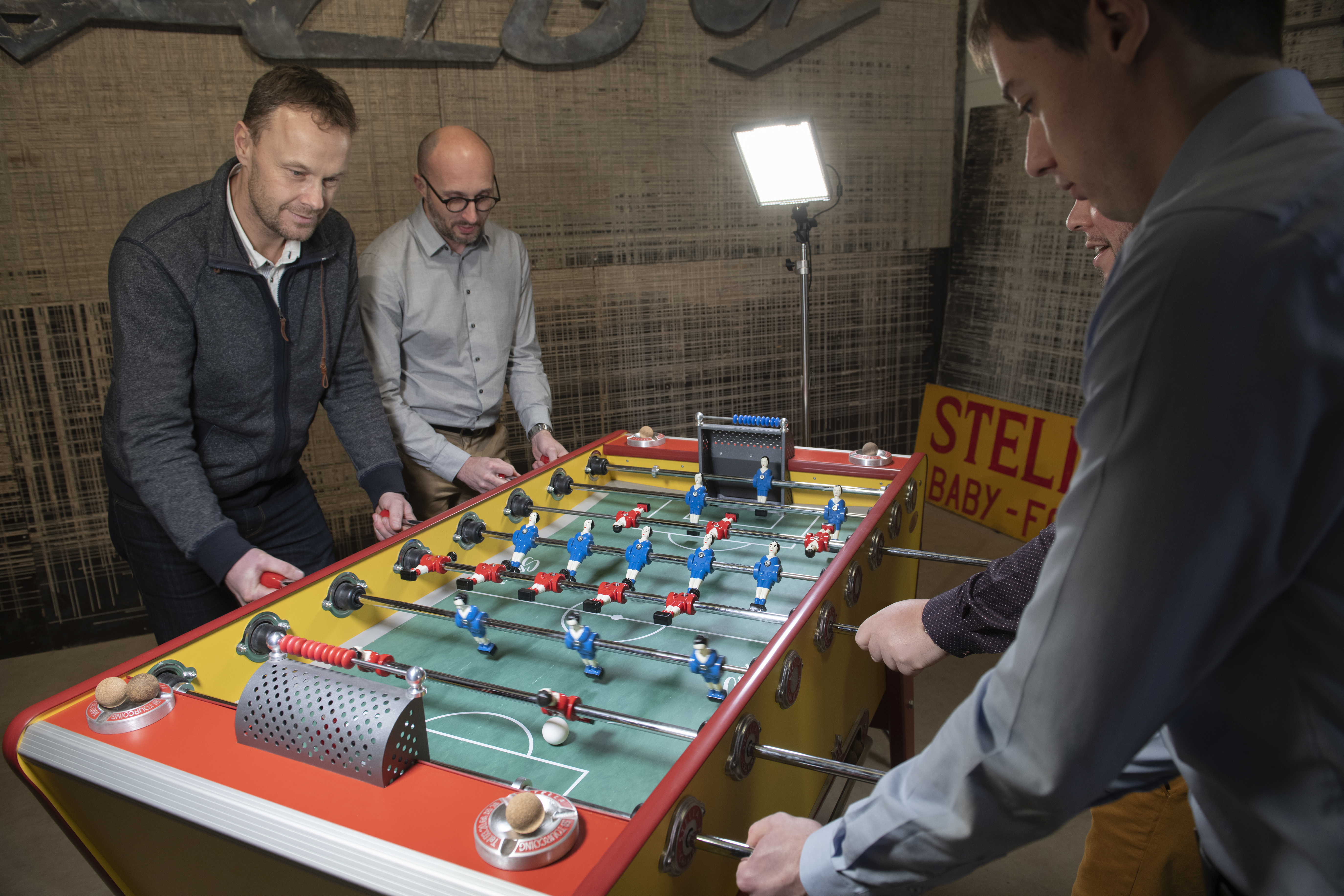 Stella foosball possesses a unique ability to gather people around an enjoyable and competitive game. Rémy's interview illustrates how this passion can become an integral part of our lives, evoking childhood memories and unveiling new dimensions of the game.
If you too have a story to share about your Stella foosball experience, don't hesitate to reach out to us at the email address: contact@stella-babyfoot.com. And if the legendary Stella Champion Collector foosball table appeals to you, you can discover it on our website by clicking here.
Don't forget to check out all our videos on Stella foosball on our YouTube channel, and follow us on social media to stay connected, share moments related to foosball, and explore our latest innovations.
We want to express our gratitude to our community, which has been with us on this journey for over 90 years. Together, we are building this story!
This article narrates the story of Rémy, a devoted enthusiast of Stella foosball, while shining a spotlight on the distinctive features of this iconic game. It encourages readers to share their own stories with Stella foosball and join a community of enthusiasts that keeps on growing.