The Recyclerie : consum different
Like its director Julien Chantry, Stella wants to minimize its impact on the environment, in particular by avoiding waste and creating a positive difference for the planet. 
During our manufacturing process, some parts may not pass our strict quality control system. This is because of a scratch or an aesthetic defect but without impact on the intrinsic quality of the piece. Stella therefore made the choice to re-use these parts that were lost. By offering you a foosball with slight aesthetic flaws but with perfect playability, Stella offers a new life to these scrap pieces. Reuse that reduces waste.  
In addition, other baby-foots are used for rental: pro events, weddings, birthdays, etc. But once we get back to Stella, what do we do with it? These baby-foots are put into the recycle shop and are ready to be sold at a great price. A good deal to benefit from foosball close to the new state with an advantageous rate.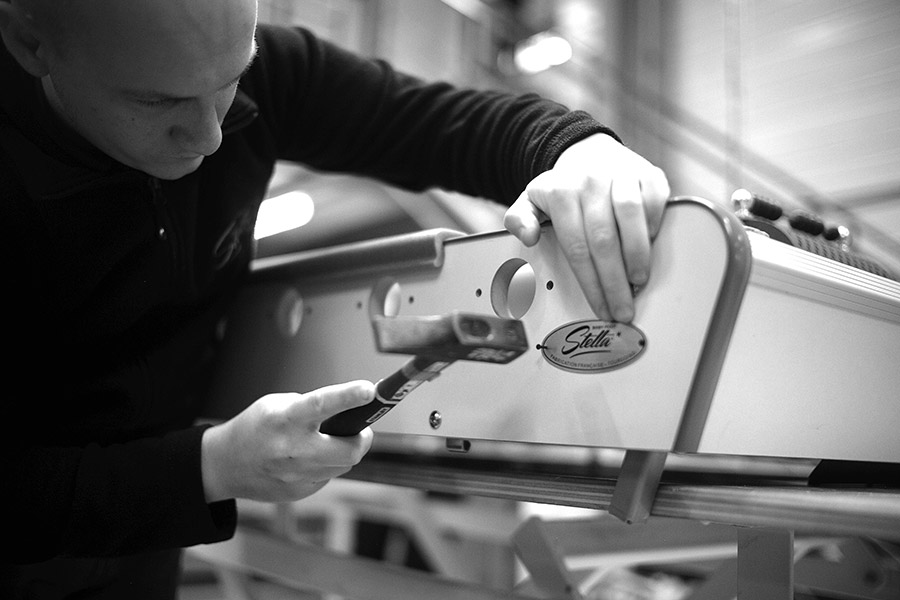 Ecology is also synonymous with economy! We offer discounts based on the defects present on the table football. A good gesture for the planet but also for your wallet. 
Ecology is a topic that is at the forefront. And Stella also wants to have a positive impact on the use of her baby foots. Our promise is therefore simple: a table football with aesthetic imperfections but with intact playability and durability. A pure Stella product with a discount and the Stella warranty preserved. 
A different consumption.